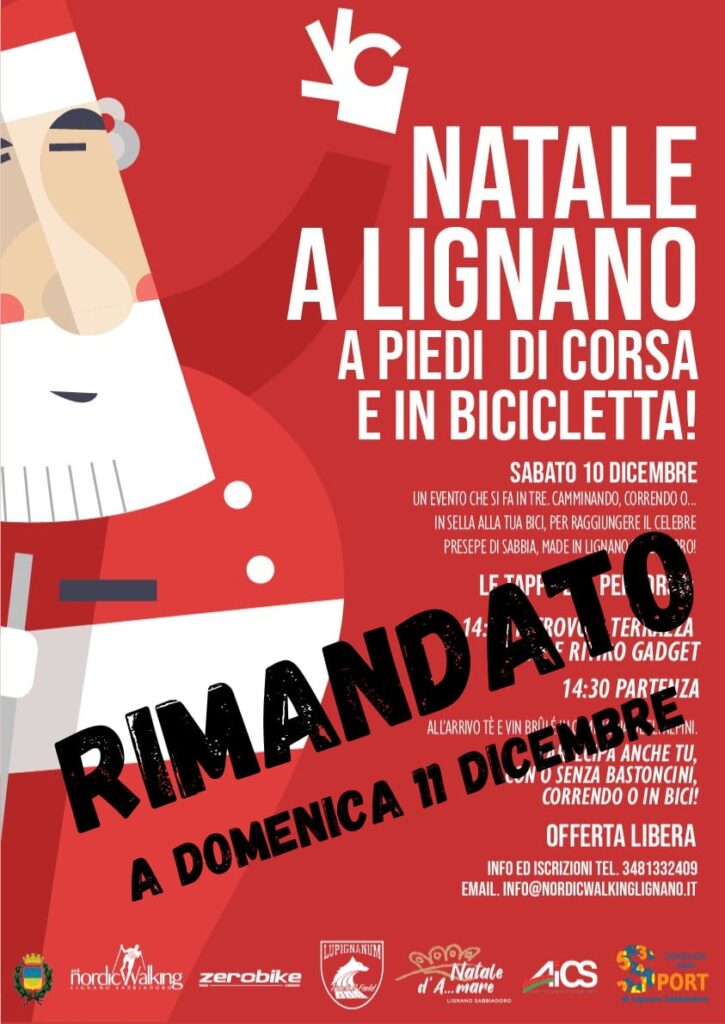 The Association Nordic Walking Lignano organises the traditional walk of Father Christmas, which this year – thanks to the involvement of other associations of Lignano – expands with cycling and running routes.
The route is open to everyone with departure from Terrazza a Mare.
Participation dressed as Santas is welcome!
Information:
Associazione Nordic Walking Lignano
Telephone: +39 3481332409
E-mail: info@nordicwalkinglignano.it