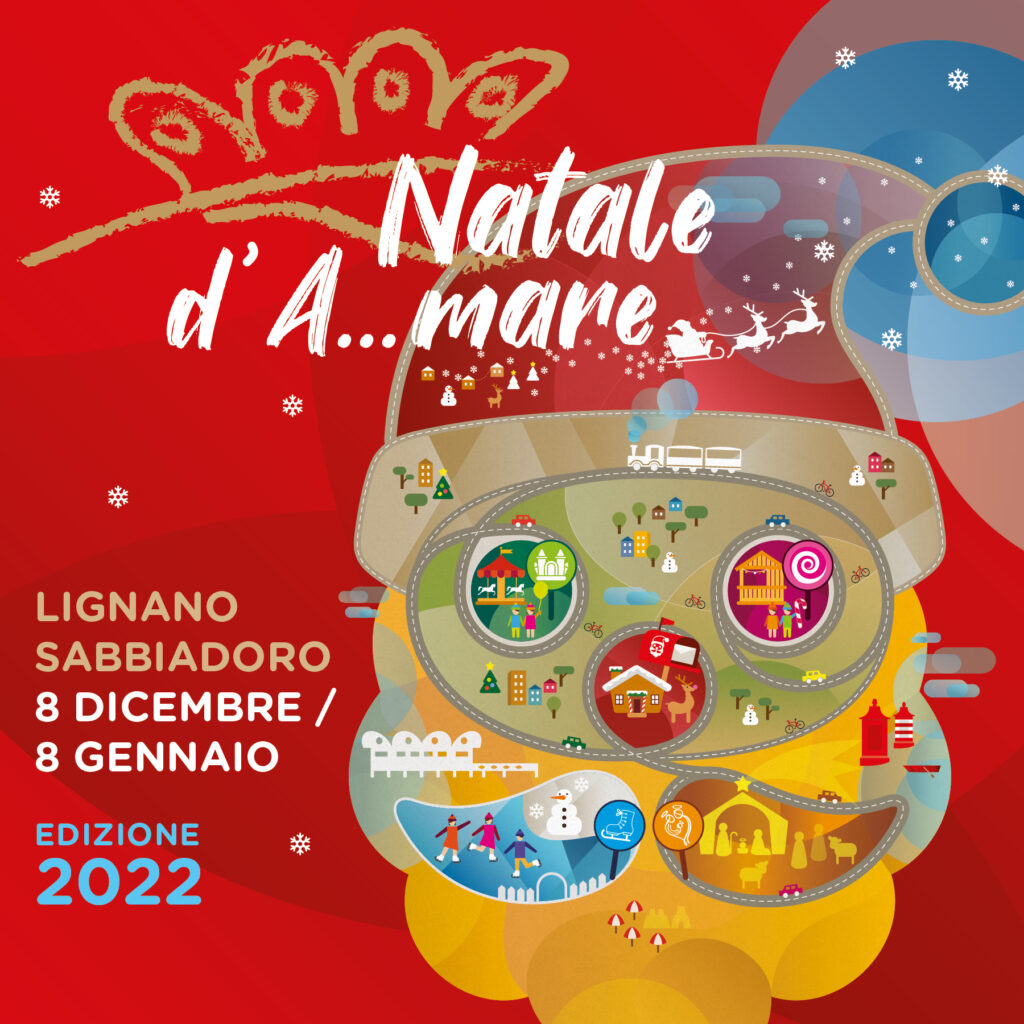 Inauguration of Natale d'A…mare in the presence of the authorities.
Appointment at 4 p.m. at the Church of San Giovanni Bosco, followed by the Mayor's speech and lighting of the tree in Piazza Fontana, then on to the Sand Crib.
The Garzoni Band will accompany the event.
Information:
Mayor's Staff – City of Lignano Sabbiadoro
Telephone: 0431 409153
E-mail: staff.sindaco@lignano.org
Mon-Fri 9.00 a.m.-1.00 p.m.
Thu-Fri 9.00 a.m. – 1.00 p.m. | 3.30 p.m. – 5.00 p.m.