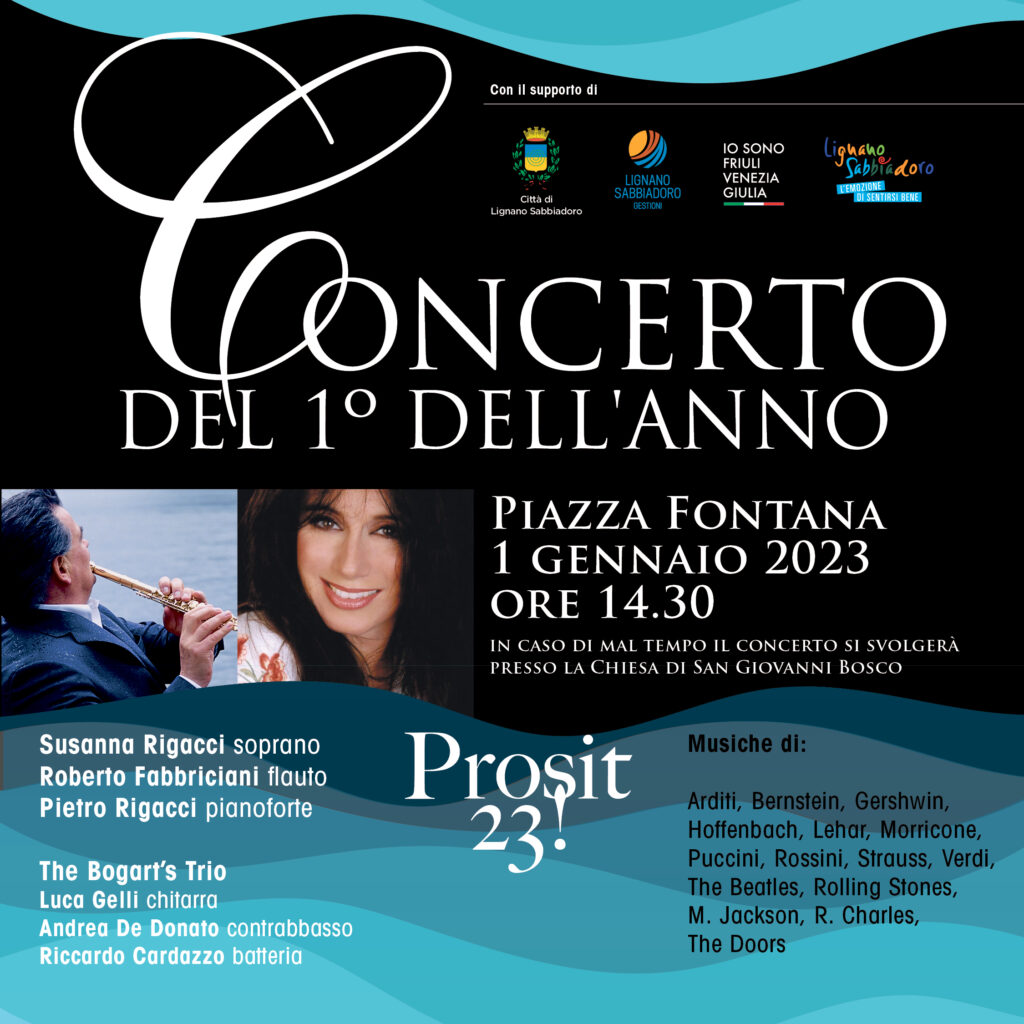 Prosit 23 – 1st of the Year Concert | Susanna Rigacci (soprano), Roberto Fabbriciani (flute), Pietro Rigacci (piano) and 'The Bogart's Trio' with Luca Gelli (guitar), Andrea De Donato (double bass), Riccardo Cardazzo (drums)
A concert that will feature famous opera pieces, popular melodies and virtuoso concert pieces, through to jazz and pop, to create a joyful and festive atmosphere with a wish for serenity and peace.
Soprano Susanna Rigacci and Roberto Fabbriciani's flute in a musical programme ranging from Verdi to Strauss waltzes, from Morricone to Gershwin, the Beatles, the Rolling Stones and The Doors.
Sentiment, joy and brilliance to welcome the New Year.
Informations:
Ufficio Eventi – Lignano Sabbiadoro Gestioni
Telephone: 0431 724033 int. 2
E-mail: eventi@lignanosabbiadoro.it
Mon-Fri 9.00 am – 5.00 pm