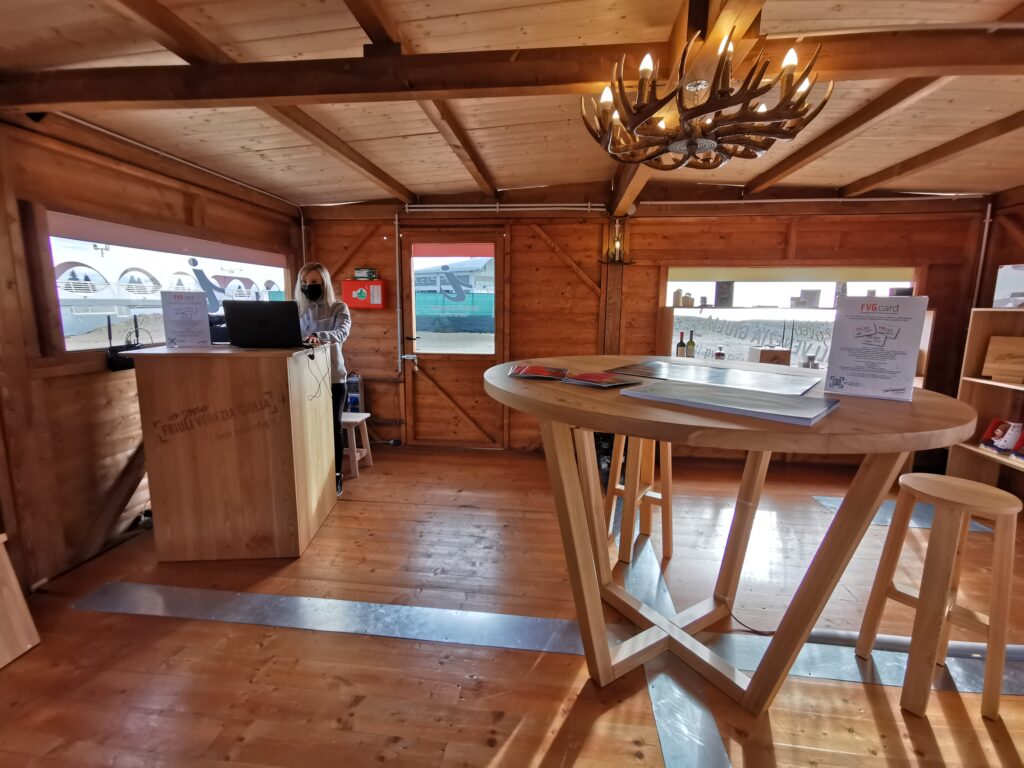 Infopoint FVG
Lungomare Trieste
The information point of Friuli Venezia Giulia
Visit the temporary InfoPoint of PromoturismoFVG.
The wooden house, built inspired by a mountain hut, is set up with furnishing accessories made with Vaia wood and offers the possibility to buy, in addition to PromoTurismoFVG gadgets, day skipasses and the FVGcard.
Come and discover the mountain poles, Strada del Vino e dei Sapori and the regional offer.
OPENING DAYS AND HOURS 2022-2023
from 8 to 11 December 2022: 11:00 am – 7.00 pm
from 17 to 24 December 2022: 11:00 am – 7.00 pm
25 December 2022: 3.00 pm – 7.00 pm
from 26 December 2022 to 8 January 2023: 11:00 am – 7.00 pm