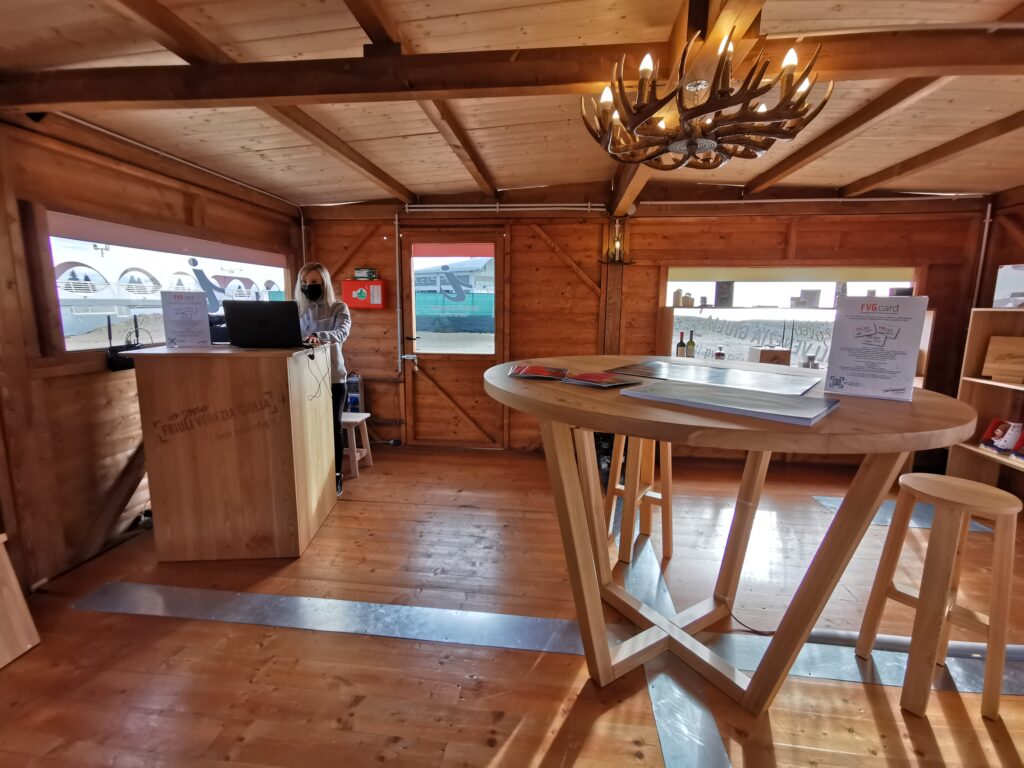 Infopoint I AM FRIULI VENEZIA GIULIA
Lungomare Trieste
The information point of Friuli Venezia Giulia
Visit the temporary InfoPoint of PromoturismoFVG.
The wooden house, built inspired by a mountain hut, is set up with furnishing accessories made with Vaia wood and offers the possibility to buy, in addition to PromoTurismoFVG gadgets, day skipasses and the FVGcard.
Come and discover the mountain poles, Strada del Vino e dei Sapori and the regional offer.
This year there is also a small surprise waiting for your children. Discover it by visiting the IO SONO FRIULI VENEZIA GIULIA Infopoint during the opening days and hours.
OPENING DAYS AND HOURS 2023-2024
From 8 to 10 December 2023 | 10.00am-6.00pm
From 11 to 15 December 2023 | 2.00pm-6.00pm
On December 16 and 172023 | 10.00am-6.00pm
From 18 to 22 December 2023 | 2.00pm-6.00pm
On  December 23 and 242023 | 10.00am-6.00pm
On December 25, 2023 | 2.00pm-6.00pm
From 26 December 2023 to 7 January 2024 | 10.00am-6.00pm