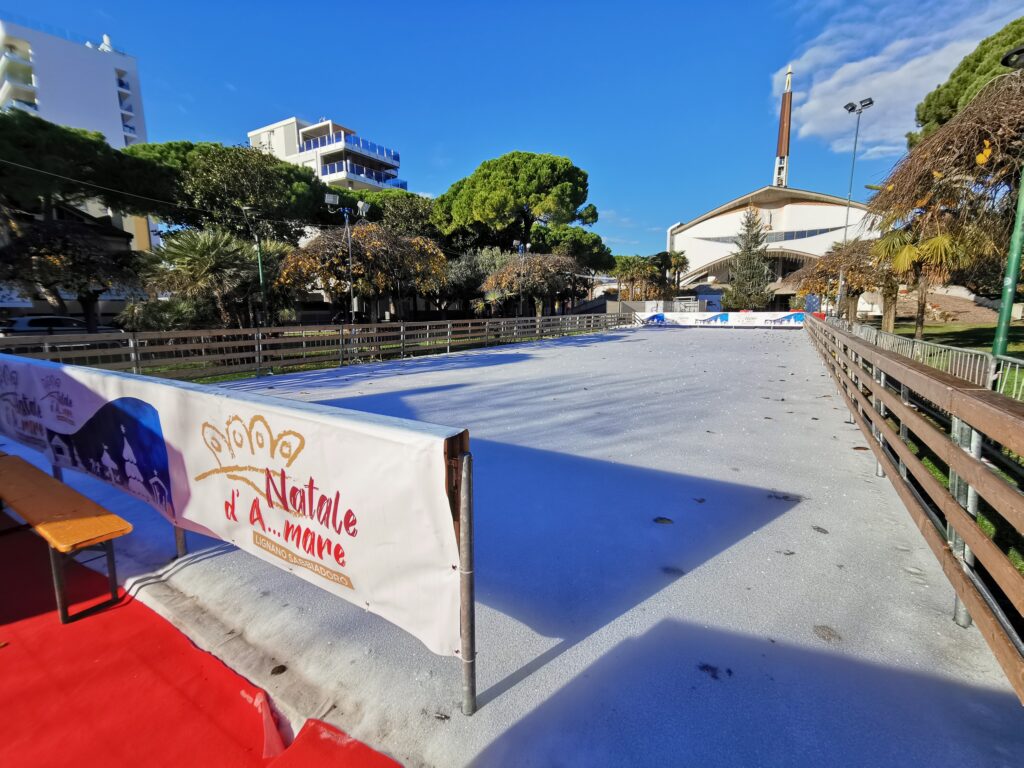 Ice rink
Parco San Giovanni Bosco
Come and skate on a real ice rink!
Put on your skates and slide on the ice immersed in the magical Christmas atmosphere.
300 sqm of ice for the delight of the entire family while the  lights, the music and the Christmas Village located a few steps away will be the background!
OPENING DAYS AND HOURS OF THE SKATING RINK 2023-2024
From 7 to 9 December | 2.30pm-7.00pm and 8.30pm-10.30pm
On December 10 | 10.30-19.00
From 11 to 15 December | 2.30pm-7.00pm
On December 16 | 2.30pm-7.00pm and 8.30pm-10.30pm
On December 17 | 10.30-19.00
From 18 to 22 December | 2.30pm-7.00pm
From December 23rd to January 7th| 10.30-12.30, 14.30-19.00 and 20.30-22.30